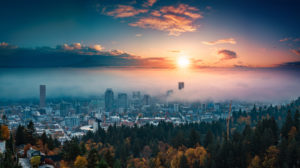 Our mission is to advance the use of sound risk management principles in the financial services industry.
About the Chapter
We are committed to attracting a diverse base of members, just as the banking and finance industries are committed to the diverse, inclusive culture that their executives and customer segments demand. RMA Portland Metro works to reach, integrate and serve individuals of all races, ethnicities, genders, sexual orientations, religions, abilities and ages. People of any national origin, socioeconomic or political affiliation are welcome and highly desired as guests, members and leaders of the RMA Portland Metro Chapter.
RMA Portland Metro is organized and run by volunteer members. We strongly encourage current or prospective members to become involved in shaping the future direction of the chapter by contacting any of the current officers or committee chairs. We would also be happy to discuss your questions and the many benefits that can be derived from membership in RMA.