Interested in volunteering with us?  Contact Us
Marisol McAllister
Programs Co-Chair
Real Estate Attorney
Farleigh Wada Witt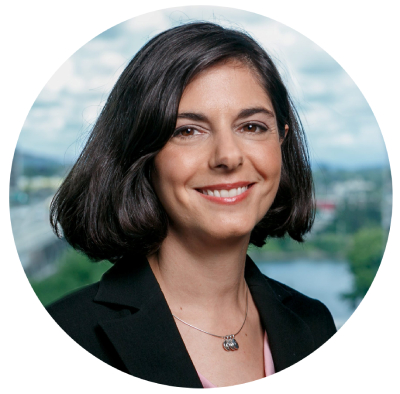 Marisol McAllister 
has vast experience advising clients involved in simple and complex real estate transactions and developments. Because of her experience, Marisol is on the Oregon Real Estate Agency's approved list of condominium lawyers. Marisol is a master at closing real estate deals because she has experience from all sides so she can quickly analyze the issues and zero in on what needs to be done. She steers clients in the right direction and gives them the confidence to make good decisions. While Marisol's practice includes real estate, financial services, and business, she finds real estate development and transactions to be the most rewarding because no two deals are the same. She enjoys diving into difficult issues, simplifying them for her clients, and expanding her level of expertise through new experiences. You can connect with Marisol at:
mmcallister@fwwlaw.com
Alex Gosline
Academic Co-Chair
Membership Co-Chair
Commercial Lending Team Leader
Pacific West Bank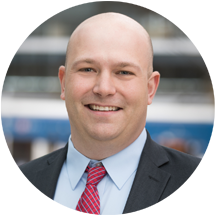 Alex Gosline
has been an active member and committed supporter of the RMA since 2012, matching his tenure in the Portland commercial banking market. He has experience in all areas of commercial lending, from analysis to production. Most recently, Alex joined Pacific West Bank in 2018 as a Commercial Lending Team Leader with the aspirations of growing Portland's only locally headquartered business bank. Alex holds a BA in Finance and Business Management from The University of Montana and an MBA from the University of Oregon. He is also the current board President with the University of Oregon EMBA Alumni Association and the Chair of the President's Council with the Portland Business Alliance. You can connect with Alex at:
agosline@bankpacificwest.com
Cristal Finley
Developing Professionals Chair
Credit Analyst
Dext Capital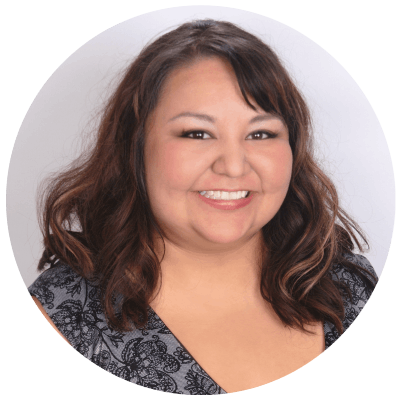 Cristal Finley
is a Credit Analyst with U.S. Bank in the downtown Portland area, where she supports the Wealth Management team with loan underwriting and managing relationships. She began her banking career as an RMA sponsored intern almost seven years ago and was drawn in when she saw firsthand how bank services play a role in helping others reach their goals. Alongside her professional career, Cristal has a passion for helping organizations carry out their mission and make a difference in the community and currently serves as a board member for Wayfinding Academy and The Native American Business Resource Group internally at U.S. Bank. Cristal holds a Bachelor's degree in Business Administration from Concordia University-Portland. She earned an MBA with a focus in Finance from Concordia University-Portland in 2017. Reach Cristal at:
cristal.finley@outlook.com
Phil Bridge
Programs Co-Chair
SVP, Senior Credit Officer
Heritage Bank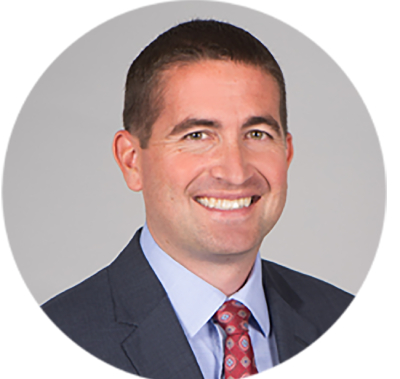 Phil Bridge has worked in all aspects of commercial banking from credit analysis, portfolio management, relationship management, leading a commercial lending team and most recently as Senior Credit Officer working with commercial teams in Oregon, SW Washington and Puget Sound. Phil is passionate about education and mentorship in banking, driving his enthusiasm for the RMA. Phil holds a BA and MBA from the University of Portland and is an honors graduate with a published management paper from Pacific Coast Banking School. Outside of banking, Phil enjoys spending time with his wife and two young children. You can connect with Phil at: Phil.Bridge@heritagebanknw.com
Sam Othus
Membership Co-Chair
Vice President, Commercial Banking Center Manager
Banner Bank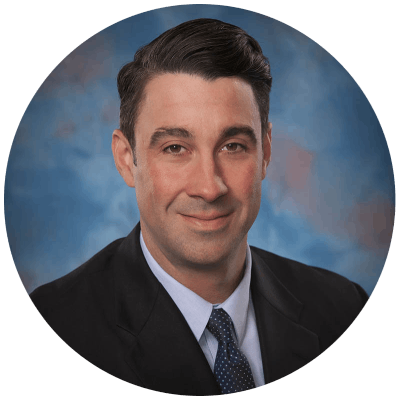 Sam Othus serves as Vice President, Commercial Banking Center Manager / Team Leader for the Greater Portland Market. He's been with the Banner Bank for 7.4 years and in commercial baking for 9.4 years.
In today's ever-changing economic environment, business owners and decision-makers deserve a guide who is passionate about their company and their industry. Sam works hard to fill that role, blending financial expertise with a sincere desire to understand your business and help you succeed. Finding the right solution for your situation involves looking at unexplored areas of your industry and the ways you differentiate your company from the competition.
In addition to an MBA from the University of Oregon and a bachelor's degree from Portland State University, Sam has 20 years' experience in the financial services industry. During this time, he's gained exposure to a broad range of commercial projects, including business sale and acquisition, partner buy-outs, and diverse financing options. You can connect with Sam at: sothus@bannerbank.com
Daniel Weldon
Education Chair
Academic Co-Chair
VP – Relationship Manager
WaFd Bank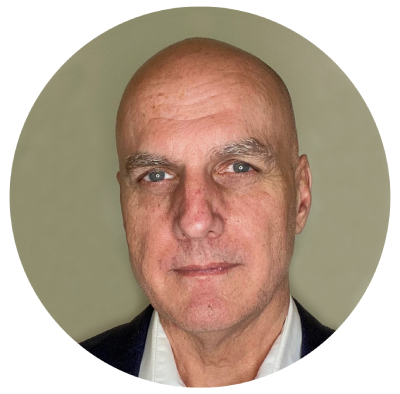 Daniel Weldon began his banking career in community development lending with First Interstate Bank – walnut park branch in Portland Oregon.
He has held a number of positions within finance and banking – from mortgage originator, underwriter, small business lender, C& I and commercial real estate and construction lending.Weldon was an early proponent of energy efficient construction and earned certification as a LEED Accredited Professional (new construction) in 2007.
Weldon lives with his wife, Emily, and two rescue dogs – Hero and Rooney – in the Sylvan Heights Neighborhood.Weldon enjoys all the Pacific NW has to offer – outdoor concerts, hiking, cycling and entertaining close friends outside, in fair weather, and in front of a fire as the weather cools.
He is a graduate of Cal Poly State University in San Luis Obispo and earned his MBA from George Fox University, Newberg.
Sarah Abadi
Communication Chair
SVP, Credit Administrator – CCBX
Coastal Community Bank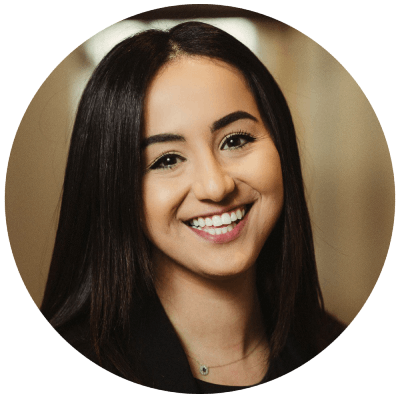 Sarah Abadi
is a creative strategist who has used her passion for continuous development to guide her career in the banking industry. She is eager to leverage her near-decade of banking experience in operations and credit to help develop the future of the industry. Sarah is excited about the opportunity to share her knowledge to help increase access to risk management education as an RMA Board Member. In addition to her current role as Credit Review Officer at Umpqua Bank, Sarah is also an MBA Candidate and Data Science student at Willamette University's Atkinson Graduate School of Management. Sarah earned her BA in Political Science at The University of Oregon. Reach Sarah at:
SarahAbadi@UmpquaBank.com
Dave Porter
Sponsorship Chair
Shareholder
Geffen Mesher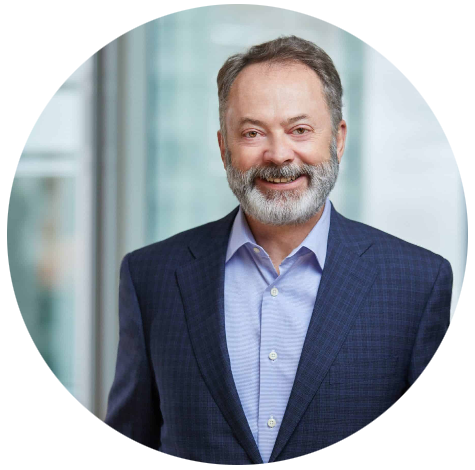 Dave Porter is known for his responsiveness, creativity, and client focus. After 15 years in public accounting with a Big 4 firm, Dave started and led two successful consulting firms over the next 14 years before coming aboard at Geffen Mesher. He also served as the VP of Finance and Controller for a rapidly growing manufacturer of technology products. His experience in public accounting, private industry, and consulting combine to give him a unique perspective.
Dave's forensic expertise helps companies develop stronger internal controls, mitigate risks, and recover from occupational fraud when it does occur. "Business owners are focused on running their companies, and may not stop to consider that a trusted employee might be stealing from them." This need led Dave to launch Geffen Mesher's Forensic Accounting group. Under his leadership, the group has quickly become a well-rounded and sought-after forensic team. You can connect with Dave at: dporter@gmco.com.
Rachel Fischer
Enterprise Risk Management Chair
SVP, Director of Data Management
Columbia Bank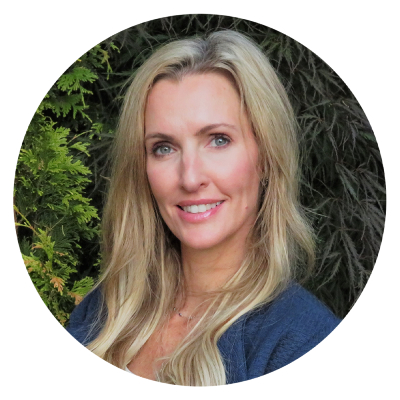 Rachel Fischer is Senior Vice President and Director of Data, Model, and Cyber Risk Governance where she is responsible for establishing the strategy for data governance, enhancing cybersecurity and model risk management, and guiding a risk analytics and reporting team. Rachel joined Columbia Bank in 2017 and helped launch and develop the bank's first model risk team. Previously, she worked at Umpqua Bank as a member of its model risk team. While at Columbia Bank Rachel has championed improving the data culture, data literacy, applied analytics/data science, and women participation in STEM by leading the bank's Data Camp initiative in 2020.
Rachel earned a bachelor's degree in Chemistry from Eastern Washington University and a master's degree in Economics from Portland State University. Rachel received her Financial Risk Manager credentials from GARP. When Rachel is not working, she is supporting her five young adult/teenage children and enjoying the beauty of the Pacific Northwest by hiking, fishing, and running. You can connect with Rachel at: RFischer@columbiabank.com
Carlene Lodeski
Membership Committee
Senior Sales Executive
Lawyers Title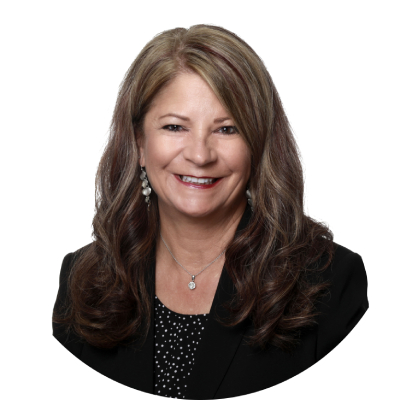 Carlene J. Lodeski is AVP, Senior Sales Executive for Lawyers Title of Oregon. In her 30-year career she has provided sales & product support for financial institutions and attorneys in the Portland Metropolitan Area. Carlene supports a team of title & escrow professionals that facilitate and insure residential and commercial transactions. With her expertise of product knowledge, she has designed and presented training on title & escrow to banks such as Bank of America, Columbia Bank, Pacific West Bank as well as presenting to RMA's Skill Builders. Carlene Lodeski received certification in Land Title Institute I & II as well as completing Oregon Escrow Council certificates I, II & III and has been a member of the President's Circle for most of her sales career years. Lawyers Title of Oregon parent company, Fidelity National Financial Group, is a Fortune 500 company with over $1.5 Billion in reserves. This provides confidence to lenders securing collateral for loans $500,000 to $50,000,000. Carlene also provides support for our communities of color in Portland by participating in Home Ownership education and serving as a Board Member on several non-profits.
Jason Ayres
Board Counsel
Creditors' Rights & Bankruptcy Attorney
Foster Garvey PC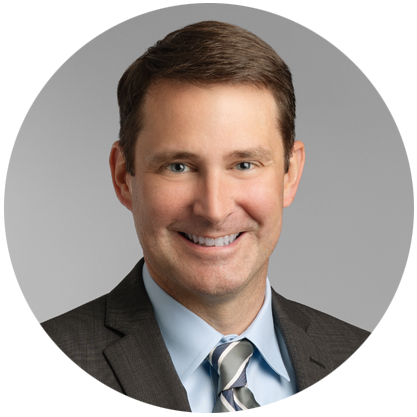 Jason Ayres
assists financial institutions and small businesses with obtaining optimal resolutions in commercial insolvencies, bankruptcy proceedings and business disputes. Jason frequently advises clients in complex Chapter 11 and Chapter 12 bankruptcy proceedings as well as receiverships and workouts. He has significant experience in matters involving agricultural lending, equipment leasing and financing. Jason is an effective negotiator and facilitator and dedicated to providing practical solutions to his clients facing complex commercial and agricultural issues. He regularly appears in federal and state court proceedings in Oregon and Washington. Jason received his J.D. from Lewis & Clark Law School and his B.A. in Economics from the University of Virginia. Reach Jason at:
jason.ayres@foster.com
Eric Gonzales
Board Member
VP, Credit Administrator
Columbia Bank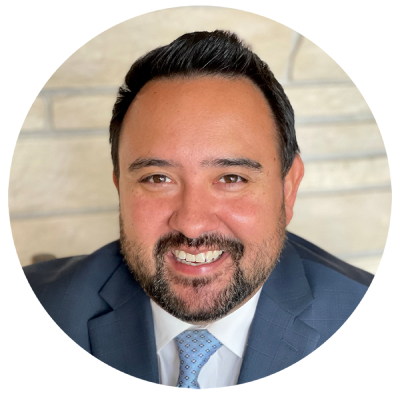 Eric Gonzales has been with Columbia Bank since 2009 via the acquisition of Pacific Continental Bank. He has held various positions in lending, credit administration, and special credits with a focus in commercial banking and private and professional banking. Prior to joining Columbia Bank, Eric worked in commercial banking for Umpqua Bank. As Vice President and Credit Administrator, Eric works closely with commercial, private and professional, HOA, and SBA banking to support the credit needs of clients and maintain credit risk controls. Eric holds a BS in Mathematics from the University of Oregon and is currently attending Pacific Coast Banking School. Eric enjoys time with his wife Jade, two daughters, and two Boxer/Labs. In his free time, Eric enjoys coaching and watching his girls play soccer, barbecuing with family, and exploring the many wineries in Oregon and Washington.