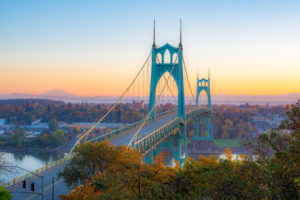 The Portland Chapter of the Risk Management Association offers year-round educational opportunities for Bankers of all skill levels. Working in partnership with our sponsors, the Education Committee assesses trends and top needs in the finance community to finalize course offerings each year. Our goal is to appeal to all individuals involved in the financial services industry.
The Portland Metro Chapter of the Risk Management Association offers educational opportunities for bankers throughout the year. Retail, commercial and private banks in our region turn to RMA Portland Metro to provide critical training for finance professionals.
Most classes are an all-day event held in downtown Portland. However, throughout the year shorter and more condensed Skill Builder classes are offered as two-hour training sessions. These brief seminars provide opportunities to network with your peers in the finance community, learn new techniques and trends or refresh skills in specific areas.
The RMA Portland Education Committee welcomes your feedback and is always open to your suggestions. Contact us to provide your input: education@rmaportlandmetro.org.
Education Events in 2022 – 2023
Applying Financial Tools & Cash Flow Methodologies in Challenging Times
Date: October 26th, 2022
Time: 9:00 AM – 4:00 PM
Location: Lundquist College of Business – Portland Location
Join the Portland Chapter of The Risk Management Association as we welcome Professor Roger Busse, as he offers an exceptional 6-hour course titled "Applying Financial Tools and Cash Flow Methodologies in Challenging Times". You won't want to miss this, register now! Online attendance is available – link to be sent after registration!