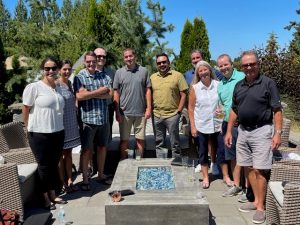 Founded in 1914, The Risk Management Association (RMA) is a not-for-profit, member-driven professional association; our mission is to advance the use of sound risk principles in the financial services industry. RMA promotes an enterprise approach to risk management that focuses on credit risk, market risk and operational risk.
RMA helps our members use sound risk management principles to improve institutional performance and financial stability and enhances the risk management competency of individuals through information, education, peer sharing and networking.
Headquartered in Philadelphia, Pennsylvania, RMA has approximately 2,500 institutional members and includes banks of all sizes as well as nonbank financial institutions. There are approximately 16,000 risk management professionals who are chapter members in financial centers throughout North America, Europe, and Asia/Pacific.
Interested in getting involved with RMA and this Chapter? Visit the Membership section of our website to find out how.