March 9th, 2017
11:30am – 1:30pm
at the Multnomah Athletic Club
Please join us for the Portland Metro Chapter of the Risk Management Association's general membership luncheon for an engaging panel of executive leaders from local and national banks. With a focus on the future of banking, the RMA Portland Metro Chapter is committed to Building the Team to Serve Our Communities. Don't miss these valuable insights on what it means to be a leader in today's finance industry.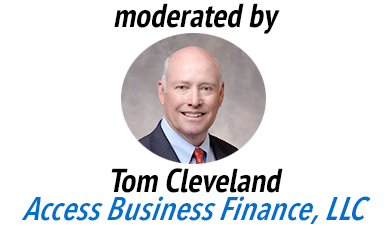 Stacey Dodson is the President of U.S. Bank in Portland and Southwest Washington, serving as U.S. Bank's senior executive for the region. During her 33 years with U.S. Bank, she has held various leadership positions in Retail Banking, Business Banking and Middle Market Commercial Banking. Stacey earned B.S. in Political Science & Speech Communications from Willamette University and holds a commercial lending degree from Western Banking School. Stacey was a member of U.S. Bank's winning team of women leaders who were recognized by American Banker Magazine as the country's "Most Powerful Women in Banking" team. She was recognized for her outstanding performance as leader who managed one of the nation's most distressed markets, demonstrating compassionate leadership, a fierce commitment to the client experience and delivering strong financial results.

Michelle Weisenbach is President of KeyBank, N.A. in Oregon and SW Washington and the Market Executive for Commercial Banking in Portland, Oregon. As market president, Weisenbach drives collaboration and coordination of KeyBank activities and resources in Oregon and Southwest Washington. As the leader of Commercial Banking, she also leads a team of 12 professionals responsible for delivering the full range of financial services to business clients generating $10 million or greater in annualized revenue. A graduate of the University of Oregon, Weisenbach holds a bachelor's degree in finance and is a graduate of the Pacific Coast Banking School. Along with general industries, Weisenbach has specific expertise in working with nonprofits, private higher education, wood products, healthcare and food manufacturing businesses.

Steve Yose joined First Interstate Bank in Billings, Montana, as the Executive Vice President and Chief Credit Officer. Prior to joining First Interstate Bank, Steve had more than 30 years of banking experience, primarily as a credit executive for KeyCorp. He also served as Executive Vice President, Credit Executive for KeyBank NA in Seattle, Washington. During most of his tenure at KeyBank, Mr. Yose was responsible for credit administration, credit approval, underwriting, portfolio management and credit quality for several KeyBank regions in the Western U.S. Steve is an honors graduate of Brigham Young University where he received both his Bachelor's and Master's Degrees. He is an honors graduate of the Pacific Coast Banking School at the University of Washington and is a graduate of the KeyBank Weatherhead School of Management for Executives at Case Western University.

Mr. Zink has been Chief Executive Officer and a director of the Company and the Bank since January 1, 2012. During his tenure, the bank has grown and expanded its services to become a premier Northwest bank serving businesses and communities across Oregon, Washington and Idaho. Prior to joining Bank of the Cascades, Mr. Zink served as President and Chief Executive Officer of Fifth Third Bank Chicago, an affiliate of the Fifth Third Bancorp network. He was also responsible for the oversight of the other 18 affiliates within the Fifth Third Bancorp network and the strategic oversight of the Retail and Small Business Banking lines. As an Executive Officer of Fifth Third Bank, Mr. Zink managed the Bank's strategic growth throughout 13 states. This role included overseeing operations of approximately 22,000 employees, 1,300 branches, and more than$110 billion in assets. Prior to joining Fifth Third Bank, Mr. Zink served nearly 17 years with Wells Fargo & Company in several senior management positions in California and Arizona.
Thank you to our Event Sponsors:


And to our Chapter Sponsor: