May 16th, 2018
11:30am – 1:30pm
at the Multnomah Athletic Club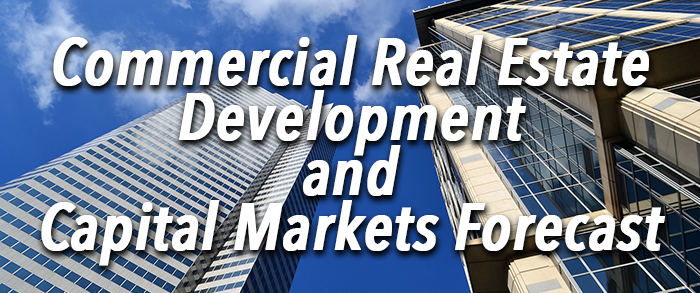 Commercial real estate developers invest funds and determine credit capacity over a two to five-year horizon. However, the success of a project is determined by a longer investment time frame. Please join us for a panel discussion with local real estate experts and developers to assess the longer term aspects of the local real estate market. We're very excited that Julie Gibson, President of Commercial Real Estate for Women in Portland will be moderating this panel.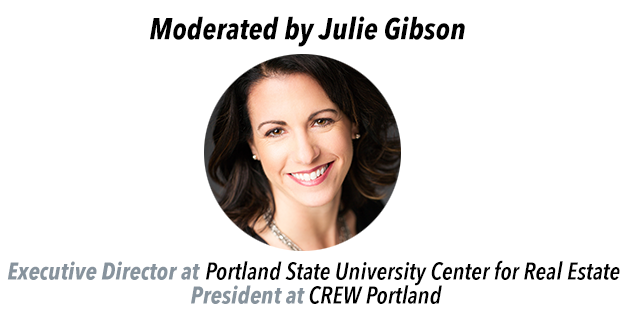 Julie Gibson is the Executive Director for Portland State University's Center for Real Estate. Ms. Gibson helped launch PSU's Center for Real Estate in 2006 and has been instrumental in advancing the Center's real estate programs. In her role as Executive Director, she works closely with the Center's Advisory Board to advance the mission and vision for the Center for Real Estate. She works directly with students in PSU's Master of Real Estate Development program to connect them with the commercial real estate industry for mentorships, jobs, real estate tours and networking.
Prior to working for PSU, Ms. Gibson worked for 10 years in real estate at PNC Multifamily Housing in Portland, OR, and First Federal Savings and Loan in Santa Monica, CA. Her work included asset management, underwriting, loan servicing and workouts, and affordable housing. Ms. Gibson has an MBA from Portland State University, a B.S. in Business Administration from Pepperdine University, and currently serves as President for the Commercial Real Estate for Women (CREW) organization.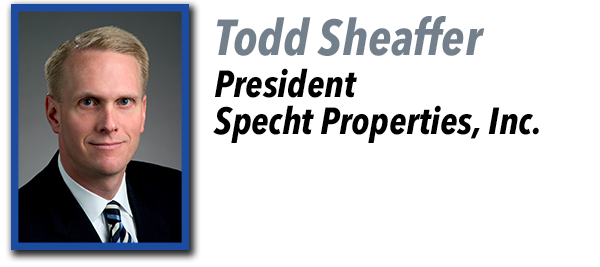 Todd Sheaffer is a native Oregonian who graduated from the University of Oregon with a Bachelor of Science, majoring in Finance and Marketing. Todd manages the day to day development, investment, and consulting activities of the Specht Companies.
In 1996, Todd joined Specht Properties, Inc. as a Project Manager, and was promoted to Vice President of Real Estate in 1998. In 2001, Todd was promoted to Chief Operating Officer and was then promoted to President of Specht Development, Inc. in 2006. Todd currently oversees all aspects of commercial real estate development, which includes identifying new real estate development and existing asset acquisition opportunities, supervising Project Managers, overseeing due diligence activities, arranging debt and equity financing, negotiating lease and purchase and sale agreements, and soliciting and managing consulting services for clients. Todd was recognized in the Portland Business Journal's "Forty Under Forty" in 2006. He has been a member of Portland Golf Club and the Multnomah Athletic Club since 2003. Todd and his wife April have four children and live in Southwest Portland.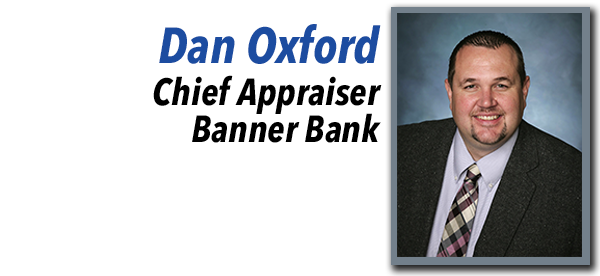 Daniel Oxford is a Senior Vice President and Chief Appraiser for Banner Bank, a $10.4 billion financial institution serving the West Coast. At Banner Bank, his responsibilities include managing the bank's appraisal department which is tasked with ordering and reviewing appraisals to ensure that acceptable appraisal methodologies and techniques are utilized and confirming that the real estate valuation process meets all standards as they relate to FIRREA, FDIC, USPAP and bank loan policy. He also provides guidance to bank personnel regarding trends and influences on the various real estate markets within the bank's footprint. He has been with Banner Bank since 2010. Prior to working at Banner Bank, he was a fee appraiser for 10 years working for Mountains State Appraisal in Southern Idaho. Mr. Oxford holds a Master's Degree in Business Administration from the University of Gonzaga and a Bachelors of Arts Degree in Business Administration and Management from Northwest University. He also holds both of the prestigious MAI and AI-GRS designations from the Appraisal Institute. He is presently a Certified General Appraiser in good standing in the states of Washington, Idaho, Utah, California and Oregon.

MaryKay West is a 30-year real estate veteran, with a background in asset management and financial analysis. She has focused on investment sales and leasing for the past 15 years. MaryKay and her partner Chris Johnson have completed more than $3 billion in sales transactions as well as millions of square feet of office leasing transactions. MaryKay holds multiple professional designations, including the CCIM, LEED Green Associate, and Certified Green Broker. She has won numerous awards throughout her career. Most recently, MaryKay was named a 2017 Woman of Vision by the Daily Journal of Commerce and a 2018 Woman of Influence by the Portland Business Journal. She was the 2017 President of the 600+ member Commercial Association of Brokers and will be filling that role again in 2018. She is involved in many civic activities including educational and arts non-profits, diversity efforts, and mentorship. MaryKay is a published and award-winning author, she has been a regionally ranked masters triathlete, and in 2016 she completed an Olympic triathlon, her first Century Bike Ride, and the Swim From Alcatraz.