Presentation prepared by Patricia Raicht, Senior Vice President of Research at JLL.
May 24th, 2017
11:30am – 1:30pm
at the Multnomah Athletic Club

Commercial real estate developers invest funds and determine credit capacity over a two to five year horizon. As the bankers who bank them, we often hear about the past, current and short term outlook. However, the success of a project is determined over a longer investment time frame. Please join us for a panel discussion with local real estate experts and developers to assess the longer term aspects of the local real estate market.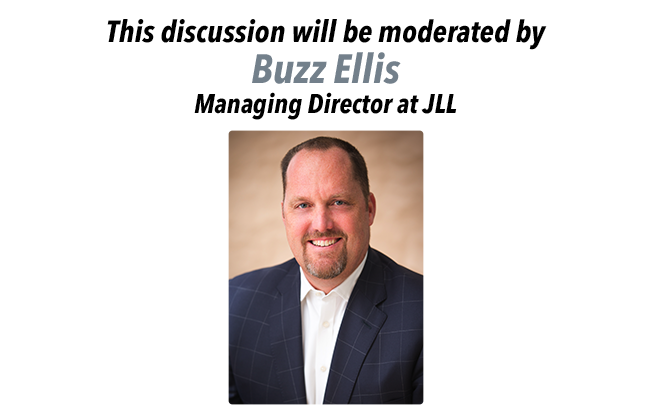 Buzz Ellis serves as Managing Director for JLL and has over 25 years of experience in commercial real estate. Specializing in office leasing and sales in the greater Portland market, he has represented the commercial real estate needs of numerous corporations, institutions and developers. Buzz has extensive experience with capital markets transactions in Portland having sold and secured financing for properties in the metro area valued at more than $1B. Buzz has assisted institutional investors with Class A and B office, urban and suburban projects, industrial and flex projects as well as land and retail asset disposition.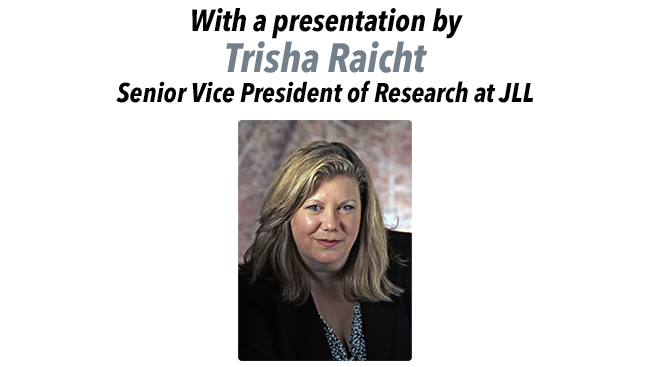 As Senior Vice President of Research, Patricia Raicht brings more than 30 years of detailed experience in the commercial real estate industry to JLL. Patricia focuses on expanding and deepening the research platform into a strong component of the firm's offering and integrated approach to client service in the region. She brings a tremendous depth of research experience that leverages the firm's collective knowledge of market dynamics in a way that guides strategic decision making and identifies risks and opportunities.
Clients benefit from her knowledge of local and regional trends, as well as investment and development opportunities. Her expertise in commercial real estate market trends is consistently applied to data collection, aggregation, and interpretation to provide strategic market information regarding current and future trends. Patricia is also recognized regionally as a leading real estate market analyst, capable of creating and implementing strategies that benefit local businesses and national corporations. She has been an author and ghost-author of guest columns for local, regional and national media publications regarding commercial real estate market trends. In 2017, Patricia was honored with a Portland Business Journal Woman of Influence Award.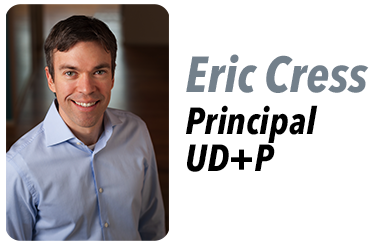 An engineer and designer by training, Eric Cress is drawn to innovative new ideas that make our communities better places to live. At UD+P, Eric concentrates on acquisition, development, and finance. He oversees budgets and the acquisition-to-construction phase of new projects.
Before UD+P, Eric was a project manager at Pacific Bay Investments in Berkeley, California. Prior to that, Eric managed engineering projects for Cypress Semiconductor, Maple Optical Systems, Leapfrog Toys, and the National Science Foundation. Eric holds eight patents and has published several papers related to this work. He earned an MBA with a focus in real estate finance from the Haas School of Business at UC Berkeley, as well as BS and MS degrees in electrical engineering from Mississippi State University. Eric currently serves as Vice President of the Central Eastside Industrial Council and Urban Product Council Chair of the Portland Chapter of the Urban Land Institute.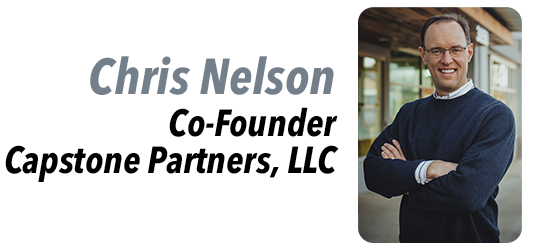 Chris Nelson co-founded Capstone Partners LLC a Northwest focused commercial real estate development and investment firm in 2002. Since 2002, Capstone's Portland and Seattle offices have acquired and developed over 4.4 Million square feet of commercial property including 1,581 Multi-family units representing $980 Million.
He is a founding Board Member of KairosPDX, a PPS K-5 Charter School in North Portland. He is also a member of the Urban Land Institute – Portland Product Council, The Oregon Forum and The Forest Park Conservancy.
Chris received a Bachelor of Arts in Economics from University of California, Davis in 1989 where he also served as its Student Body President. He currently lives in Portland with his wife Barbara and two teenage children Nikki (20) and Conner (17). Chris is an Eagle Scout.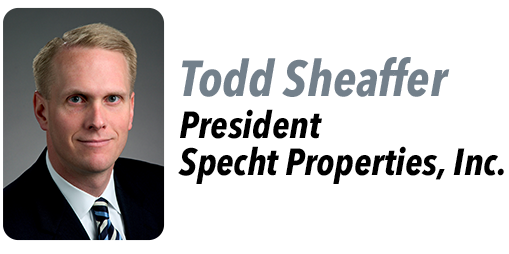 Todd Sheaffer is a native Oregonian who graduated from the University of Oregon with a Bachelor of Science, majoring in Finance and Marketing. Todd manages the day to day development, investment, and consulting activities of the Specht Companies.
In 1996, Todd joined Specht Properties, Inc. as a Project Manager, and was promoted to Vice President of Real Estate in 1998. In 2001, Todd was promoted to Chief Operating Officer, and was then promoted to President of Specht Development, Inc. in 2006. Todd currently oversees all aspects of commercial real estate development, which includes identifying new real estate development and existing asset acquisition opportunities, supervising Project Managers, overseeing due diligence activities, arranging debt and equity financing, negotiating lease and purchase and sale agreements, and soliciting and managing consulting services for clients. Todd was recognized in the Portland Business Journal's "Forty Under Forty" in 2006. He has been a member of Portland Golf Club and the Multnomah Athletic Club since 2003. Todd and his wife April have four children and live in Southwest Portland.

Thank You to Our Event Sponsor: