September 26th, 2018
11:30am – 1:30pm
at the Multnomah Athletic Club

An industry update from a panel of fraud professionals focused on institutional fraud, employee theft, and risk management.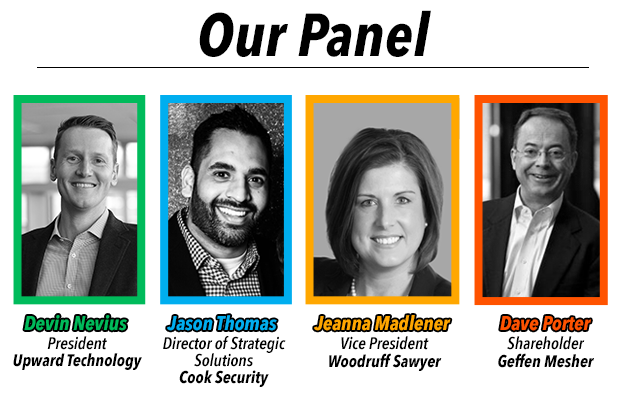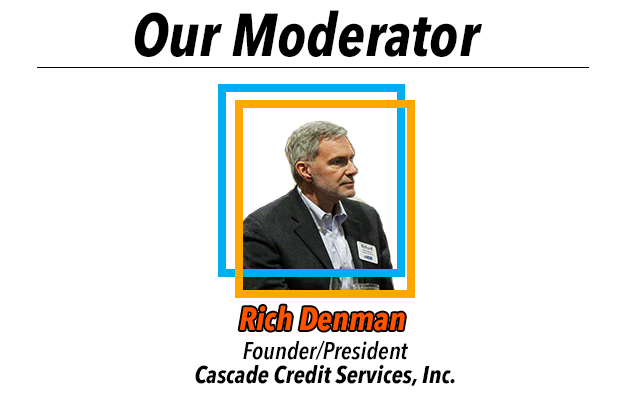 Rich Denman founded Cascade Credit Services in 1995. Prior to founding Cascade, Rich spent over twenty years at US Bank, principally in the Portland, OR commercial banking group. From 1984 to 1994, Rich managed the Accounts Receivable Department, overseeing the portfolio underwriting and monitoring function. Responsible for commitments in excess of $1B, Rich also helped to structure the bank's first trade receivables securitization. Rich has a BA in Economics from Oregon State University and is a graduate of Pacific Coast Banking School.

Jeanna Madlener is passionate about helping businesses understand and effectively manage their risks. She becomes an extension of her client's team to better understand culture, risk tolerance, goals and objectives to design and implement successful risk management and insurance programs. Her experience spans various industries including food and beverage, hospitality, nonprofit, technology and real estate. Jeanna looks for ways to give back to the industry and enjoys working with young people. She serves on the Scholarship Committee for the Spencer Educational Foundation and leads their Alumni Mentoring Program. She also chairs the Rising Risk Professional Committee for the Oregon Chapter of RIMS (Risk and Insurance Management Society). Prior to joining Woodruff-Sawyer, Jeanna worked for Wells Fargo Insurance Services as a senior vice president for 14 years, and for AON Risk Services for 2 years as a relationship manager. Knowing she wanted a career in this field, she pursued a bachelor's degree in Insurance & Risk Management from Indiana State University.

Dave Porter specializes in forensic accounting and complex business dispute resolution. Having first worked at the highest level of public accounting with a Big 4 firm, Dave then started and led two successful consulting firms over the next 14 years before joining Geffen Mesher. At Geffen Mesher, Dave helps companies respond to fraud when they have been victimized and develop stronger internal controls to deter and mitigate risks associated with employee fraud. "Business owners are focused on running their companies, and may not stop to consider that a trusted employee might be stealing from them." This need led Dave to launch Geffen Mesher's Forensic Accounting group. Under his leadership, the group has quickly become a well-rounded forensic team serving clients in the Pacific Northwest. Dave Porter holds a bachelor's of Business Administration and Accounting from Stephen F. Austin State University and is a Certified Public Account, Certified Fraud Examiner, and a Licensed Private Investigator for the state of Oregon.

Jason Thomas has spent over 13 years in the ATM industry working for service providers and deployers. Jason joined Cook Security Group in 2016 as Director of Strategic Solutions. In this role, Jason assists Financial Institutions nationwide with managed services for ATMs and other branch security systems. Cook Security's primary business lines are security and technology­based, investing heavily into remote managed services of all types of electronic equipment including Alarms. ATMs, Video, Access Control, and managed service lines like video monitoring, case management, analytics reporting, cybersecurity, vulnerability testing and much more. Roughly 80% of Cook's clientele are financial institutions (over 500 and 18,000 branches) with the remaining 20% in the large commercial and data center space. Cook is also the leader in the new Interactive Teller deployment which is reshaping banking. In fact, Cook is hitting a rapid growth curve once again with two patent-pending services to combat anti ATM skimming and cybersecurity.

Devon Nevius graduated from The University of Oregon with a Business Degree. He worked in Business Development for a large office technology company, and launched a Managed IT Services business for that organization. He left to start his own Managed IT Services organization in 2014 and became the co-owner of Upward Technology. Since 2014 Upward has grown significantly, focused on providing a comprehensive suite of best-of-class technology solutions to Northwest businesses. Devon has been responsible for developing the Cybersecurity division of Upward. With a focus on bringing pragmatic and accessible cybersecurity solutions for small and midsize businesses, Upward is focused on becoming the market leader in the Small and Midsize cybersecurity market.