Ensuring that our industry mirrors the communities we serve.
A discussion on Diversity, Equity and Inclusion 
November 15th, 2016
11:30am – 1:30pm
at the Multnomah Athletic Club
Our November membership luncheon is in the spirit of RMA Portland Metro Chapter's annual theme: Building the Team to Serve Our Communities. At RMA Portland Metro Chapter, we are intentional about building the next generation of bankers and insuring that our industry mirrors the communities that we serve. Our panel of experts on diversity and inclusion in banking and other industries will answer questions like:
What is essential for improving diversity in our industries?
What can community banks (or other financial industries) do to diversify their workforce, customer base, etc.?
What issues exist when working to diversify banking and the financial services industry?
Meet the Panel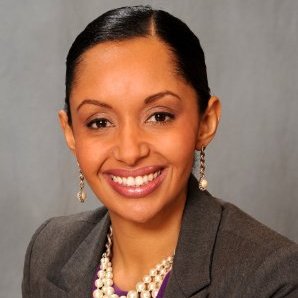 Pamela Weatherspoon
Program Manager of Diversity & Community Engagement
Legacy Health 
Pamela Weatherspoon was born in Southern California and was raised in Southern Oregon. She received her bachelor degree in Communications from Portland State University, and her Masters' in Business Administration from Concordia University. Currently, Weatherspoon is the Program Manager of Diversity and Community Engagement for Legacy Health. Prior to that, she was responsible for Community Relations for Randall Children's Hospital at Legacy Emanuel and Legacy Emanuel Medical Center and she also worked as the Community Relations Director and African American Mentoring Director at Big Brothers Big Sisters Columbia Northwest. She is currently engaged in the community in numerous ways including being a volunteer big sister through the Big Brothers Big Sisters program, board member of the Portland Trail Blazers Foundation Board, advisory board for the Oregon Association of Minority Entrepreneurs, Commissioner for the Oregon Liquor Control Commission, as well as being on the board of directors for Partners in Diversity and Healing Hurt People. In 2009 she graduated from leadership Clark County, 2010 finished a 13-month Emerging leadership program with the National Urban League, and completed the 18-month American Leadership Forum program in 2013. In her spare time Pamela loves to travel, garden, practice yoga, and spend quality time with her friends and family.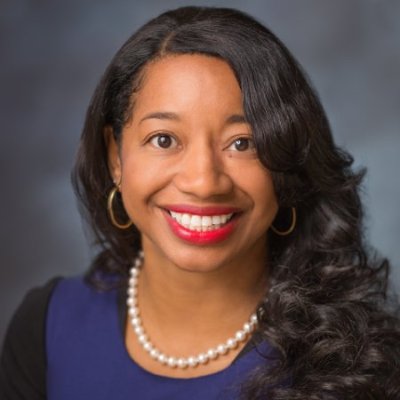 Joy Fowler
VP and Diversity Program Manager
Umpqua Bank
Joy Fowler is the VP and Diversity Program Manager for Umpqua Bank. Both her banking career and undergraduate studies began in her home town of New York City. She attended one of the City Universities of NY – Baruch College while being employed with JP Morgan Chase. Upon graduation she moved to Portland where she continued her banking career with First Interstate Bank, entering their Management Training Program in the early 90's. As a result of the experience gained, Joy was able to take her talents to US Bank in both the Corporate Customer Service and Commercial Real Estate Departments. While at US Bank, Joy completed her Masters of Business Administration at Portland State University with a focus in Human Resources. In 2001, her career took her to Umpqua Bank where she has held positions in Service Quality, Treasury Management Operations, Store Management and now Diversity. Joy volunteers with Alpha Kappa Alpha Sorority, Inc., Portland Workforce Alliance, Portland Youth Builders and the Nativity School. In her personal time, she is dedicated to spending time with her 3 grandsons, traveling, and serving as President and co-founder of A MIRacle Foundation, Inc., a foundation that supports children with special needs, the families/caregivers and organizations that care for them.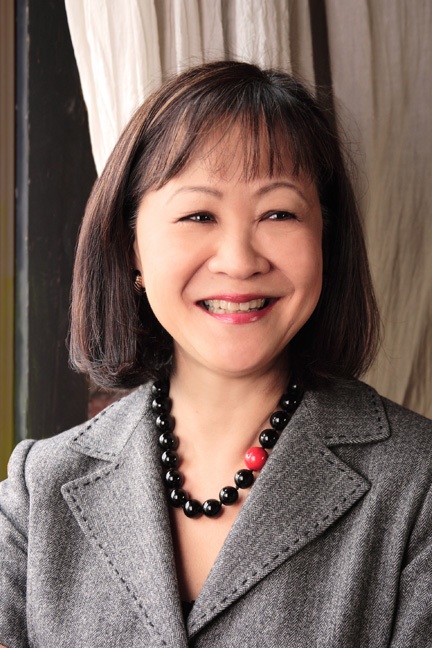 Lillian A. Tsai
Diversity & Inclusion Trainer, Coach, Speaker & Consultant
TsaiComms
Born and raised in Malaysian Borneo, award winner Lillian A. Tsai specializes in the facilitation, training, design and implementation of cross-cultural competency, intercultural communications, diversity and inclusion (D&I) strategies and programs.  She also specializes in coaching people of color and managers of minorities.  Prior to starting TsaiComms in 2002, she spent 25 years in global high tech marketing and communications, which included an expatriate Global Director of Corporate Marketing assignment in Stuttgart, Germany.
Her clients span multiple industries, including aerospace, academia, automotive, cruise line, finance, sportswear, technology, healthcare, mental health, public health, semiconductor, law enforcement, manufacturing, marine, supply chain, government/public agencies, not-for-profits, transportation, steel, oil and consumer products.  Her clients include:  Boeing, BPA, City of Hillsboro, City of Beaverton, Clackamas County, Daimler Trucks North America, Energy Trust of Oregon, Intel, Microsoft, Nike, NW Natural, Oregon Health Sciences University, Portland General Electric, Providence Medical Center, Royal Caribbean Cruise Lines, St. Vincent's Hospital, Triquint Semiconductor (Qorvo), Washington County, Wells Fargo, and the U.S. Forest Service, to name a few.
She served on multiple boards including the Portland Human Resources Management Association (PHRMA) as director of Global HR & Diversity & Inclusion, the Oregon Organization Development Network (OODN), NW China Council, Oregon-Sabah Collaborative, and the Women's Center for Leadership.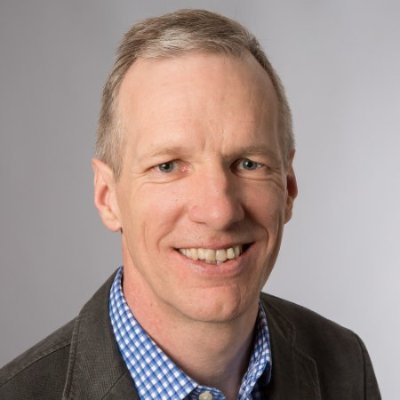 Andy Robbins
Owner
West Haven Coaching, LLC
Andy Robbins is an accomplished executive and team coach, and operational leader with an extensive and successful track record in the high tech industry. Building on 25 years of operational and coaching experience at Intel Corporation, he formed his own coaching and consulting company in June 2016 focusing on rapid and sustainable performance optimization for high value teams and their leaders.
Andy is a certified member of the International Coaches Federation. When working with teams he looks to quickly build commitment to a shared purpose that takes care of what the customer and the team care about. More simply stated, the best possible results are created when the focus is on delivering what the customer truly values and doing so in a sustainable way that energizes the team and enables them to learn and grow.
Andy held numerous roles in the Information Technology and Finance functions at Intel. Most recently, he was the General Manager of the CIO Strategy Office, where he was responsible for creation and execution of IT strategy, the advancement and health of the global IT organization and people assets, and the marketing of IT products and services to the Intel user community. He was appointed Diversity and Inclusion Champion for IT at the start of 2015.
Over his fifteen years in IT, Andy led the strategic sourcing of information technologies, and enterprise software development and support teams in finance, sourcing, procurement, payment and supply chain planning domains. He joined Intel in Swindon, UK in 1990, spending the next 10 years in various finance roles including as Financial Controller for Intel's start up Network Systems Division where he was recognized with an Intel Achievement award.
Andy lives in Portland, Oregon with his wife Sue and their two sons. He enjoys hiking, the Portland craft beer scene and is an avid soccer fan, attending many Portland Timbers games.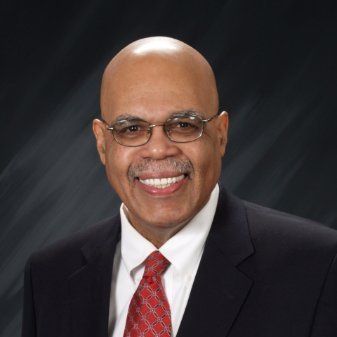 Michael J. Montgomery
VP and Oregon/Montana Community Development Manager
U.S. Bank Department of Government Relations and Community Development
Michael Montgomery serves as Vice President and Oregon/Montana Community Development Manager with U.S. Bank. He manages U.S. Bank's portfolio focused on federal Community Reinvestment Actrequirements in investments, lending, affordable housing, low-moderate income mortgage finance, community service and philanthropic initiatives.
Prior to joining U.S. Bank, Michael was a manager at the City of Portland's Bureau of Planning and Sustainability. His portfolio focused on economic development and environmental planning.
Michael spent five years as Deputy Head of Region and Director of Economic Development, in Bosnia and Herzegovina. From that post, he served on behalf the US Department of State, the United States Agency for International Development and the Office of the High Representative. In that role he oversaw the post-war economic recovery of Northern Bosnia. His work in Bosnia was recognized by the School of Business Administration at the University of Washington as their 2005 Global Business Case of the Year.
Michael previously served as Manager of Economic Development and Redevelopment for the City of San Diego. From that position he oversaw the San Diego's redevelopment, economic development, workforce development and neighborhood development initiatives.
We'd like to thanks the sponsors for this event: